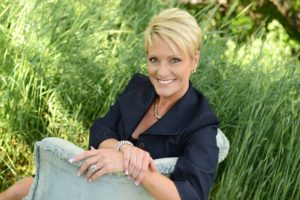 Award-winning author Catherine L. Owens is a well-respected senior living expert, author, and speaker. Catherine's years of experience make her a valuable asset to senior living companies looking to increase their occupancy, improve company vision, create a more productive sales culture, and enhance customer service.
Having worked in a variety of roles throughout her career—leadership, training, marketing and sales—Catherine intimately understands the senior living industry. She specializes in relationship-based sales techniques that help people make difficult, life-changing decisions with the goal of living fully rather than just making a change in location.
Catherine's book, Be Your Own Hero: Senior Living Decisions Simplified has been critically acclaimed by senior living professionals, as well as seniors and their families.
---
Hear what Catherine has to say about why she wrote Be Your Own Hero: Senior Living Decisions Simplified and what benefit it has for nearly everyone; from adult children of senior parents to caregivers.